OVER 30 YEAS OF EXPERIENCE
SMB Industrieanlagenbau GmbH (prior SMB Stahl- und Maschinenbau GmbH) is registered in the commercial register with the number 35.015v. SMB handles projects and the execution of works in the following areas:
Engineering and project management
Industrial construction and plant assembly
Plant relocation
Pipeline and piping construction (building of all sorts of pipes)
Production and assembly of different steel constructions
Production of skids and modular construction
Combined heating and cooling system / power plants
Pharma services
Maintenance and inspection work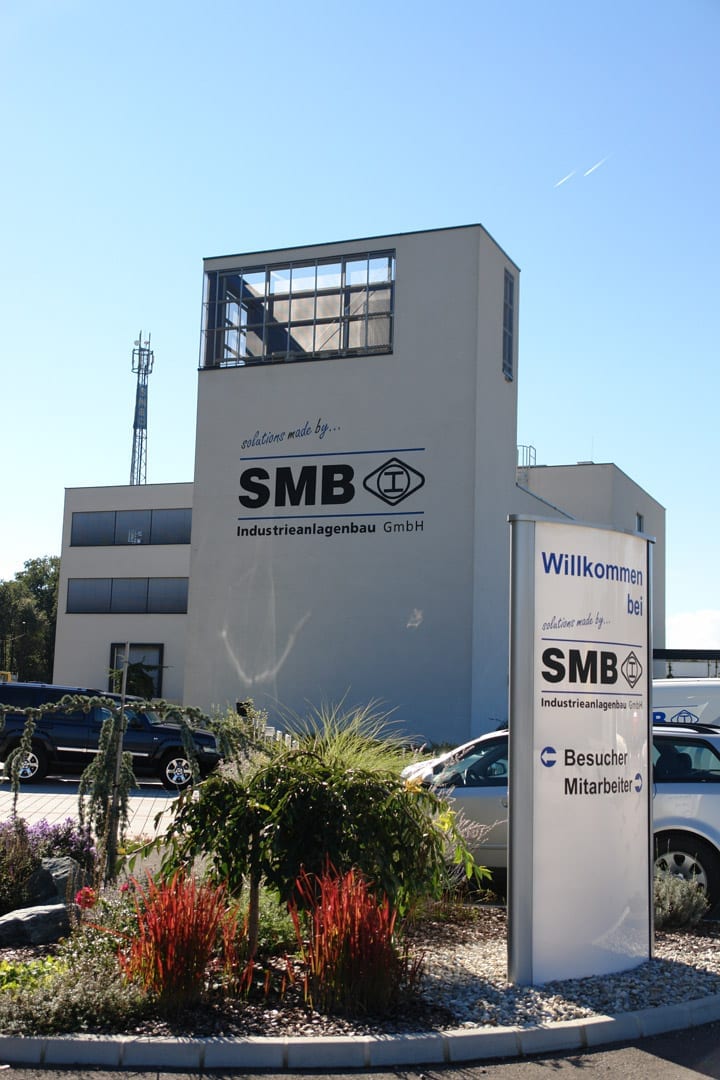 Ever since the company was founded, we have been active in the above areas in Austria and as well as abroad. Central to business are commissions for industrial plant and pipe-work construction, both as lump sum orders or as orders billed according to ongoing work performed. Within our organization we have at our disposal a flexible pool of transport vehicles and machinery, including high grade specialized and manual tools.
Due to our approval as a welding company according to AD 2000 HP 0, EN ISO 3834-2 according to the Pressure Equipment Directive 2014/68/EU and our qualified personnel, we are also able to carry out TÜV-approved work in various materials.
Our efforts to ensure the quality of the services offered are guaranteed by internal quality assurance systems and ISO 9001 qualification.
In fall 2001, the SCC (Safety Certificate for Contractors) safety management system was introduced with the aim of bringing all safety, health and environmental protection issues in our company up to a precisely defined and recognized standard.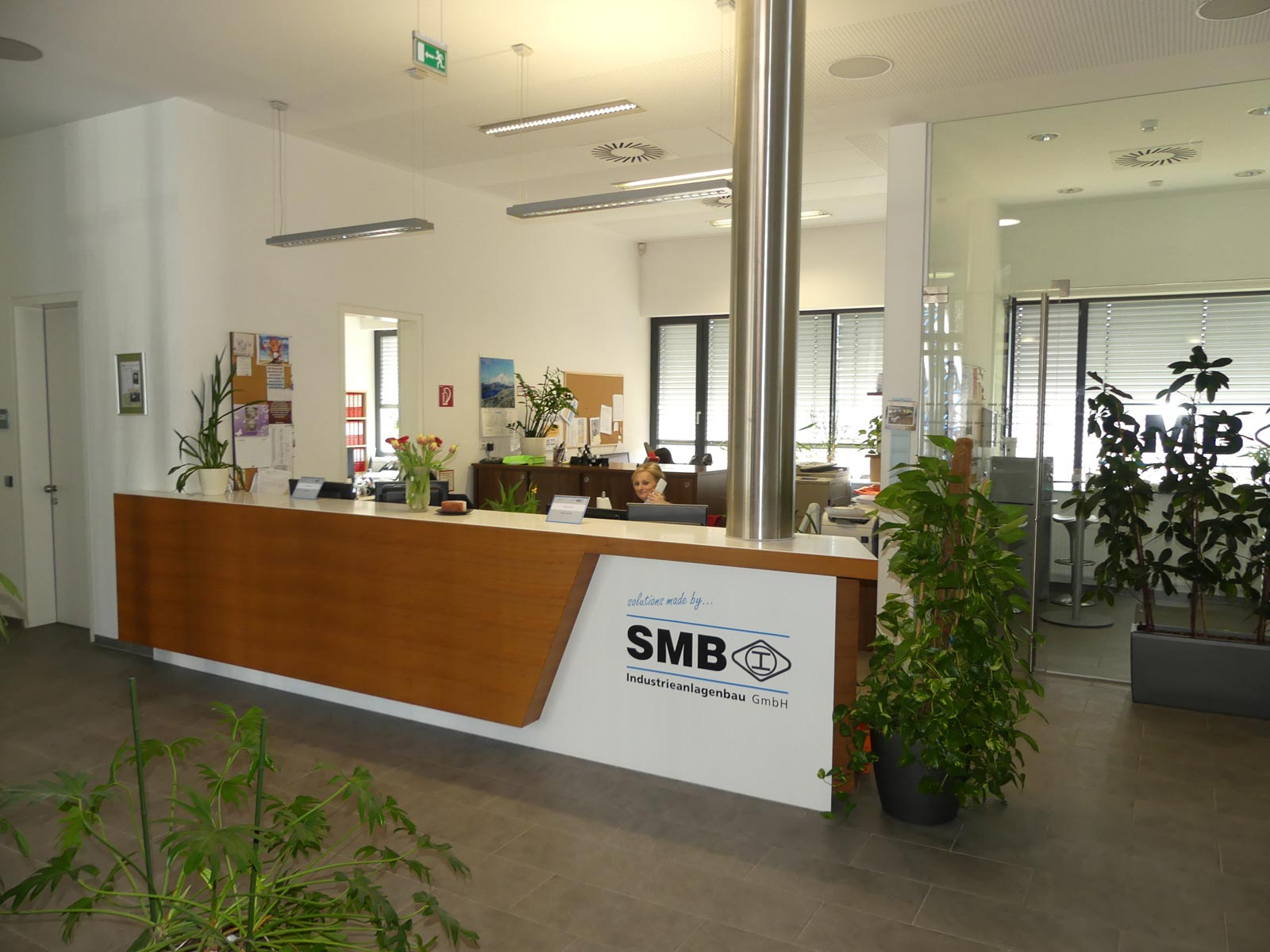 WE HAVE THE HIGHEST STANDARDS

The highest demands on welded joints, especially in the pharmaceutical and semiconductor industries, have made it necessary to push ahead with orbital welding technology for stainless steel pipe systems and infrared welding technology for plastic pipe systems, for which we now have extensive in-house machinery.
Thanks to our specially trained staff, we can meet the highest purity requirements with regard to particle-free and corrosion-resistant piping and plant assembly in the pharmaceutical and semiconductor industries.
We are of the opinion that flexibility, professional competence and commitment, combined with intensive teamwork, lead to optimal economic and ecological solutions for a wide variety of tasks.
YOU SET THE TASK, WE HAVE THE TECHNICAL KNOW-HOW
1968
Foundation of the company SMB in Vienna (Tiefer Graben 19) as a subsidiary of the internationally active DSD Group.
1970s
Expansion of activities in the domestic and foreign industrial sector (automotive industry, district heating, refinery, etc.).
1989
Foundation of the branch office in Graz by parts of today's active management.
1994
Relocation to Hart near Graz.
2002
Relocation of the company's registered office from Vienna to Hart near Graz. The Vienna operations were spun off as an independent company as of January 1st, 2003.
2004
Takeover of 100% of the shares in the course of an MBO by the leading employees of SMB Graz.
2005
Company name changed in July 2005 from "SMB Stahl- und Maschinenbau GmbH" to "SMB Industrieanlagenbau GmbH".
2006
Foundation of the 100% subsidiary SMB Slovakia s.r.o. in Kosice, Slovakia. Foundation of SMB Novi Construction d.o.o. in Novi Sad, Serbia.
2008
Ground-breaking ceremony for the new office building in the industrial park in Hart near Graz.
2012
Foundation of SMB Pharmaservice GmbH, Wolfsberg, Austria.
2014
Acquisition of SMB Houdek GmbH in Wertach, Germany.
2017
Acquisition of the SMB Pharmaservice subsidiary SMB Pure Systems Kft in Budapest, Hungary.
2018
Foundation of SMB Manufacturing Services s.r.o. in Martin Slovakia – a new production site of the SMB Group.
Foundation of SMB Construction Services s.r.o. in Kosice, Slovakia – SMB Slovakia. s.r.o. in Kosice is closed.
2019
Name change of SMB Pharmaservice GmbH to SMB Pure Systems GmbH.

Our Vision
Establishment of a stable and crisis-resistant network of companies throughout Europe, in which it is possible to implement fair, friendly and ecologically justifiable projects for the benefit of mankind and nature. Long-term and fair customer and supplier relationships also ensure a healthy economic basis. Our vision is to work with our customers to support innovations that promote efficient, environmentally friendly processes while conserving natural resources as much as possible. We live a leadership ideal in which the roles of employees and employers flow into each other. This encounter, at eye level, minimizes tension at work while at the same time optimizing our human potential. We put all this into a lean organization, with the aim of keeping the responsibility as close as possible where the action is.
Our values
Focus on our core values: fairness, openness, reliability
Ecological and respectful treatment of nature and resources
Joy at work, trust in relationships
Protection of health and accident prevention have a top priority
Carefulness and attentiveness with the assets of the company
Implementation guidelines
Increasing our learning speed as a reaction to a fast-moving time with ever more complex challenges through the use of new learning techniques.
Ensuring adherence to delivery dates, flexibility and professional competence for our customers through optimized processes and further professional training.
Personal development by creating an environment where feedback and continuous reviews are mandatory
Freedom in everyday life for creativity through intelligent use of efficient methods and optimized tools
Living a healthy performance principle taking into account everyone's work-life-balance
High safety standards through SCC and ongoing raised awareness
Long-term investment policy in line with our set goals through reinvestment of the generated profits
All employees are responsible for implementation and the management guarantees the framework conditions.
All personal designations are to be understood as gender-neutral.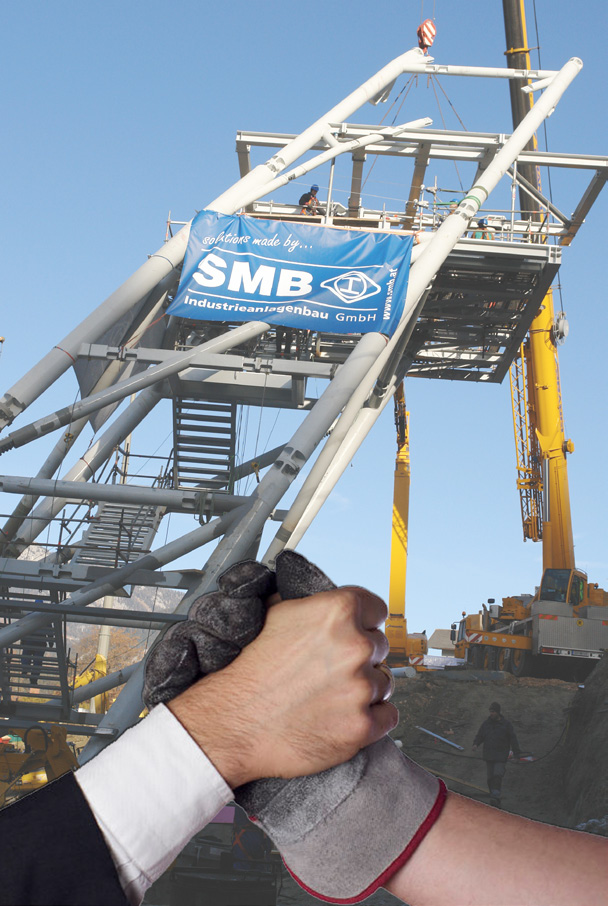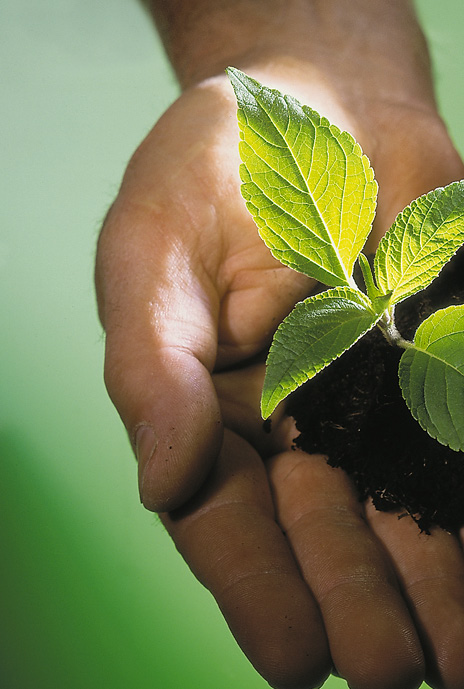 Goal
SMB Industrieanlagenbau GmbH has adopted this Code of Ethics in order to ensure fair and ethically correct business conduct in all areas. We seek to develop trust in personal and business relationships through honest and non-infringing conduct and to ensure that we do not improperly favor or discriminate against anyone in the conduct of our business.
This code is intended to help us demonstrate, to all our business partners and employees, an attitude of esteem and mutual trust and to expect the same from them.
Employees and owners
We want to live the principle of performance, but also preserve the limits of mutual exploitation. In particular, we strive to prevent discrimination against employees on the grounds of gender, race, disability, ethnic or cultural origin, religion or belief, age or sexual orientation. Employees are committed to avoiding all attempts at bribery and to report concrete attempts immediately. Owners are committed to maintaining personal business relationships with the company or related parties only for the benefit of the company and on fair and arm's length terms. We prevent fraud attempts through clear work flowcharts, processes and rules. Fraud attempts and detected fraudulent actions, as well as complicity (also violation of the obligation to report) of all employees are punished in any case by criminal law. We do not tolerate immoral actions and pursue them consistently.
Customers, suppliers
We focus our relationships on partners who adhere to the following aspects:
The appropriate and established safety and health standards
Guarantee the honest negotiation of quality, scope of services and price
Reject forced labor; observe United Nations human and child rights
Law and prohibit child labor
Compliance with legal anti-corruption regulations and integrity standards Meeting environmental and socially responsible standards
The performance of their employees is compensated by fair employment contracts
All employees are required to report any violations of the Code to management immediately. All employees are committed to this Code and actively contribute to its implementation.
All personal designations are to be understood as gender-neutral.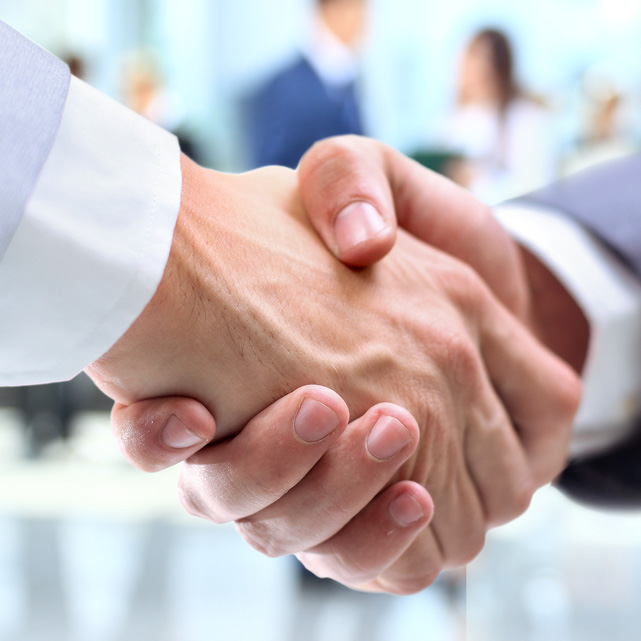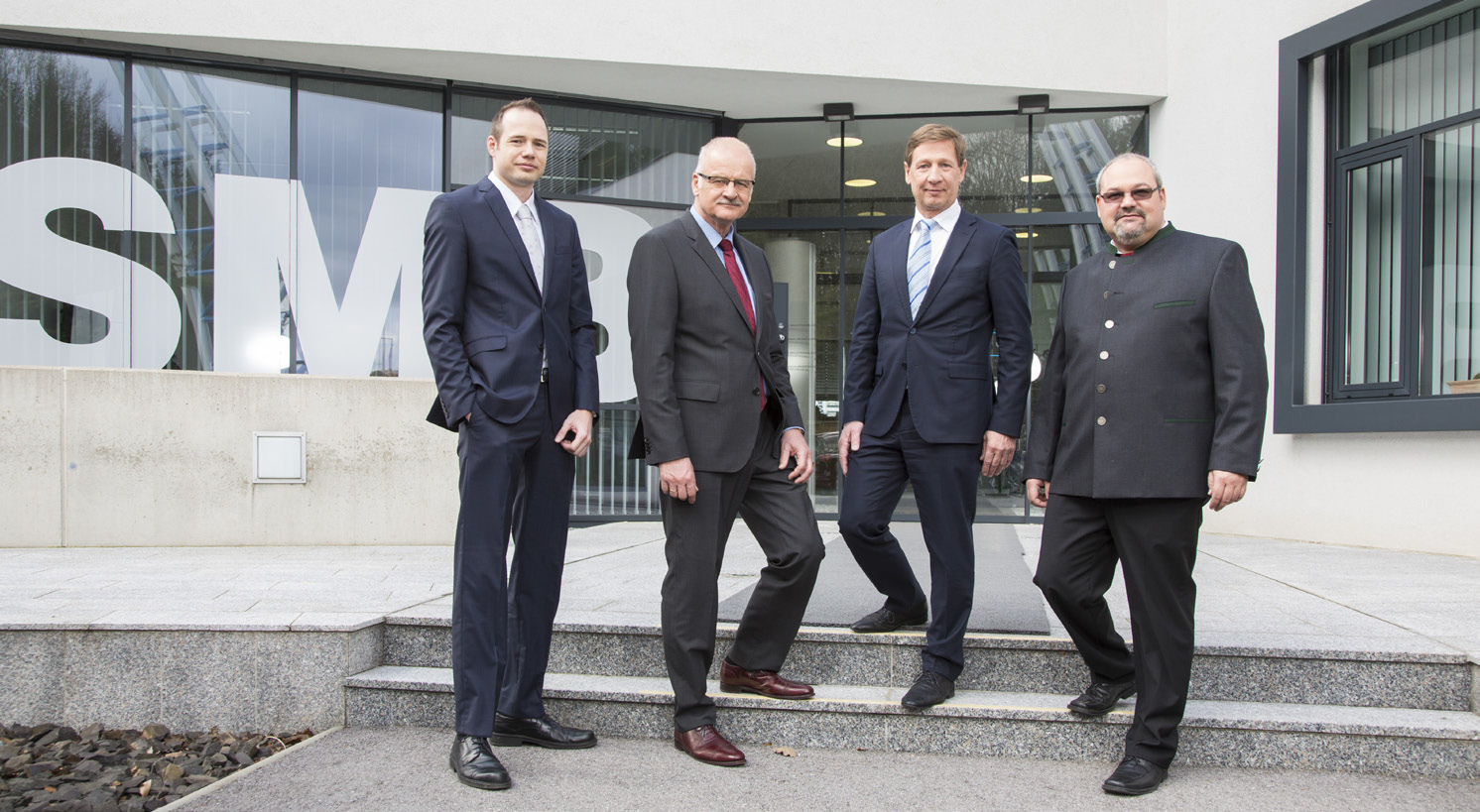 SAFETY – HEALTH – ENVIRONMENT

Safety is not a buzzword for us at SMB but is practiced effectively in the company and on all construction sites through our safety management (QSM system). All our construction sites are thoroughly evaluated for risks before the start of the project in order to rule out any risk factors at this stage. In order to minimize the risk of accidents, safety specialists and safety officers were trained and deployed. With the aim of bringing all issues relating to safety, health and environmental protection to a precisely defined and recognized standard, the management successfully introduced the safety management system SCC (Safety Certificate for Contractors) in July 2001.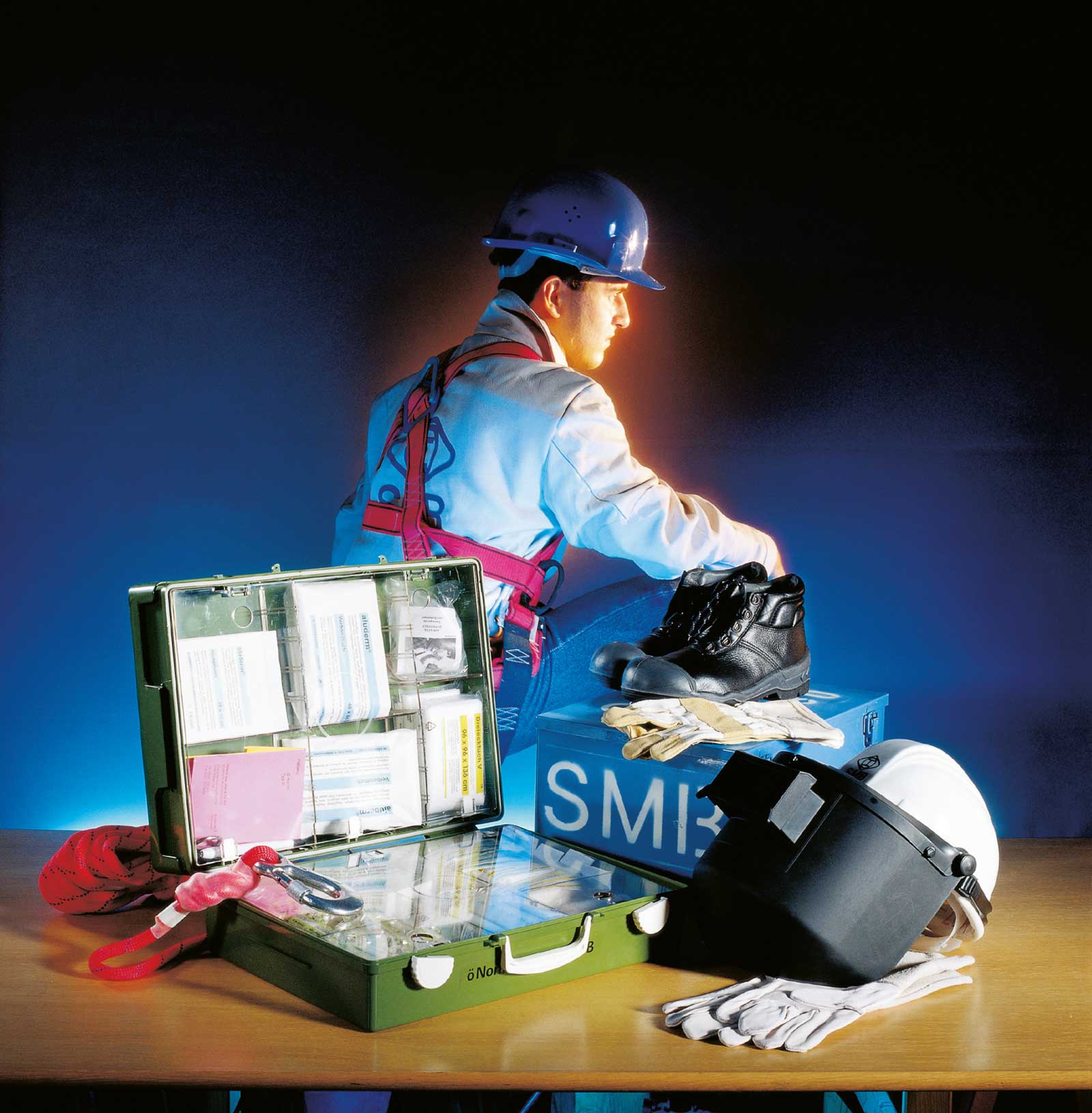 Qualifications of our company
ISO 9001:2015
SCC**/SCCP:2011 (Safety Certificate Contractors)
ISO 14001:2015 Environmental management system
AD2000 leaflet HP0 / HP100R,TRD 201 and EN ISO 3834-2 according to DGRL 2014/68/EU
Welding procedure tests according to EN ISO 15614-1 and AD2000 HP2/1
Welding of steel structures according to EN 1090-1:2012-02 + AC 2010; EXC 3
Specialist company according to WHG (AwSV)
Authorization to re-stamp by TÜV Austria
Quality and safety management
SMB's quality and safety management system (QSM system) is process-oriented. Detailed process descriptions regulate the key processes as well as the system- maintaining processes in the company.
Key processes include all direct internal measures aimed at customer satisfaction.
The entire quality policy can be found in the downloads area under "Folders".