More than 30 years of experience
SMB Industrieanlagenbau GmbH is part of the SMB Group, within which various independent companies operate under the umbrella of SMB Holding GmbH.
The company SMB Industrieanlagenbau GmbH is registered in the commercial register under number 35.015v. SMB deals with the handling of projects and the execution of work in the following areas
Engineering / Project Management
Plant installations for industrial production plants
Plant assembly for the pharmaceutical and semiconductor industry (GMP)
Plant relocations
Pipeline construction for industrial and high-purity applications
Manufacturing and assembly of steel construction
Production of skids / modular construction
Large refrigeration and heating systems / power plants / energy centers
Maintenance and revision work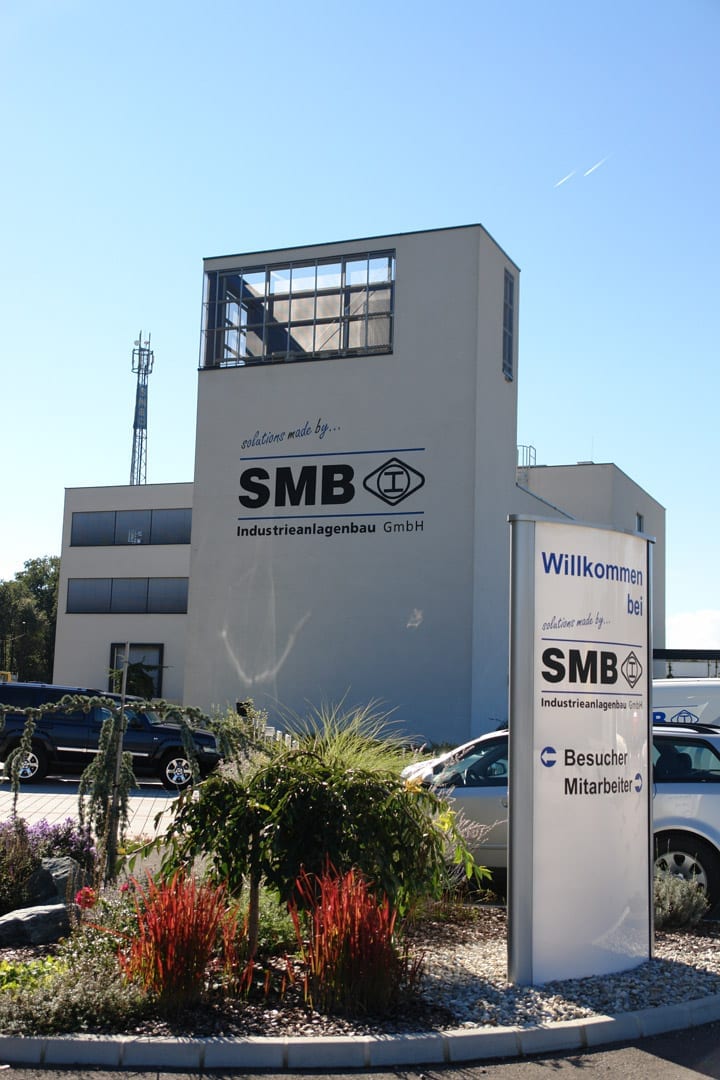 Focus on industrial plant and pipeline construction
Since our foundation we have been active in the above-mentioned fields both at home and abroad. A considerable part of our business is conducted outside of Austria. The focus of our activities is on industrial plant and pipeline construction. We carry out both lump-sum and directing orders.
For the execution of our orders, our employees have a flexible fleet of vehicles and machinery as well as high-quality specialized craftsman's tools at their disposal.
Due to our approval as a welding company according to AD2000 HP 0, EN ISO 3834-2 in accordance with the Pressure Equipment Directive 2014/68/EU and our qualified personnel, we are also able to carry out work requiring TÜV approval in a wide range of materials.
Our efforts to ensure the quality of the services we offer are guaranteed by internal quality assurance systems as well as the ISO 9001 qualification.
With the aim of bringing all concerns regarding safety, health and environmental protection in our company to a precisely defined and recognized standard, the safety management system SCC (Safety Certificate for Contractors) was first introduced in 2001.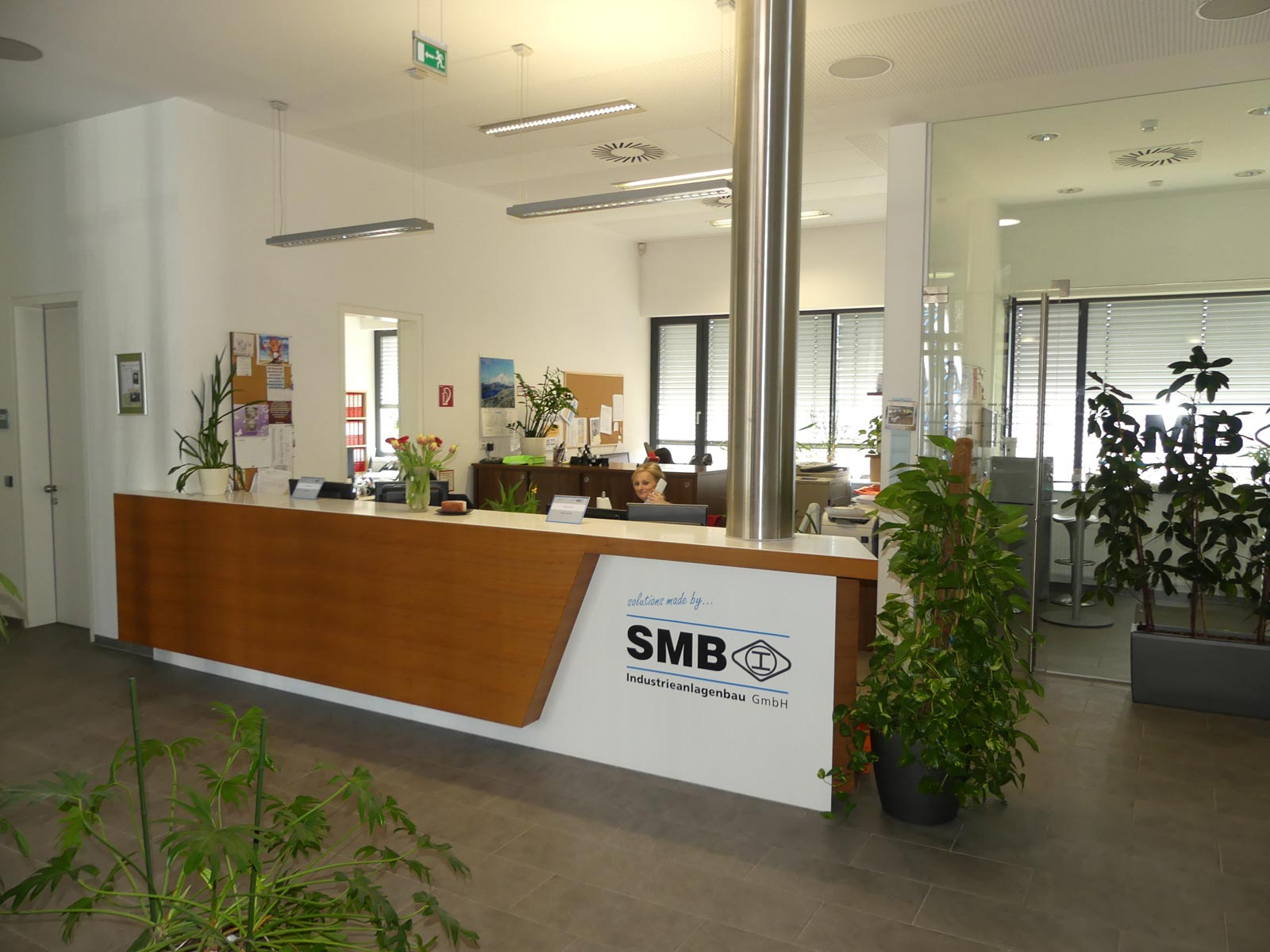 We have the highest standards

The highest demands on welded joints – especially in the pharmaceutical and semiconductor industries – have made it necessary to push especially the orbital welding technology for stainless steel pipe systems and the infrared welding technology for plastic pipe systems, which we now have an extensive in-house machine park for.
Thanks to our specially trained employees, we are able to manufacture in accordance with the highest purity requirements with regard to freedom from particles and corrosion resistance for pipeline and plant assembly in the pharmaceutical and semiconductor technology sectors.
Flexibility, technical competence and readiness for action, combined with intensive teamwork, ensure optimal economic and ecological solutions for the most diverse tasks.
About SMB Pure Systems GmbH

SMB Pure Systems GmbH with its headquarters in Wolfsberg in Carinthia is a partner for the biopharmaceutical industry and for system suppliers in the area of processing technology. These services include:
Media systems
Installation of process equipment
General sterile tube construction
Process plants as general contractor
Service and maintenance
Process and detail engineering
Prefabrication
Pipeline construction in stainless steel and plastic
Installation and commissioning
Qualification
Austria's largest pharmaceutical companies and globally active German manufacturers are among the customers of the Carinthian plant manufacturer. Like SMB Industrieanlagenbau, SMB Pure Systems is also owned by the executive staff.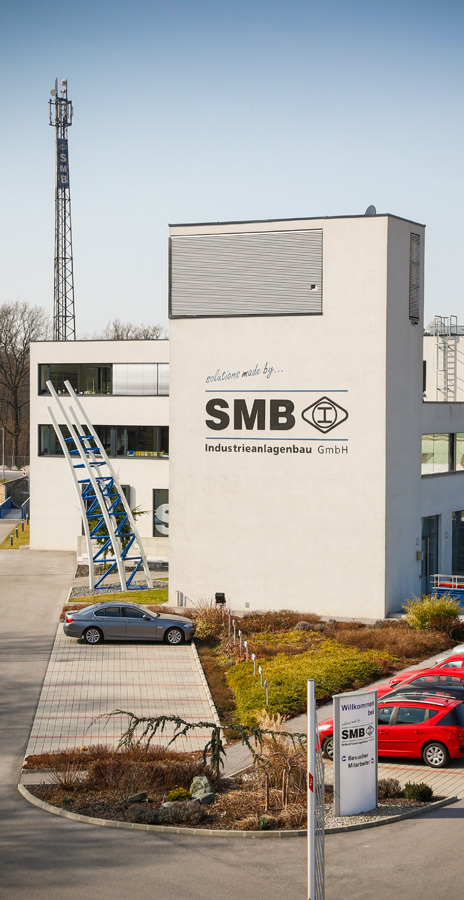 1968
Foundation of SMB in Vienna as a subsidiary of the internationally active German DSD Group
1970 to 1979
SMB expands its activities in the domestic and foreign industrial sector, notably in the automotive industry, for refineries and in the district heating sector
1989
Foundation of the plant in Graz by means of certain shares of the current owners
1994
Relocation of SMB to Hart near Graz
2002
Relocation of the company's headquarters from Vienna to Hart bei Graz. The part of the company in Vienna is spun off as an independent company as of 1 January 2003
2004
Takeover of 100% of the shares in the course of a management buy-out by the leading employees of SMB Graz
2005
Change of the company name from SMB Stahl- und Maschinenbau GmbH to SMB Industrieanlagenbau GmbH
2006
Foundation of the 100% subsidiary SMB Slovakia s.r.o. in Kosice, Slovakia. Foundation of SMB Novi Construction d.o.o. in Novi Sad, Serbia
2008
Ground-breaking ceremony for the new office building in the industrial park in Hart bei Graz
2012
Foundation of SMB Pharmaservice GmbH in Wolfsberg, Carinthia
2014
Acquisition of SMB Houdek GmbH in Wertach, Germany
2017
Acquisition of the SMB Pharmaservice subsidiary SMB Pure Systems Kft in Budapest, Hungary
2018
Foundation of SMB Manufacturing Services s.r.o. in Martin, Slovakia – a new production site of the SMB Group
Foundation of SMB Construction Services s.r.o. in Kosice, Slovakia – SMB Slovakia s.r.o. in Kosice is closed
2019
Change of name from SMB Pharmaservice GmbH to SMB Pure Systems GmbH
2020
Change of the company structure: The parent company of the individual group companies becomes SMB Holding GmbH. The family business with group structure becomes a group with family values